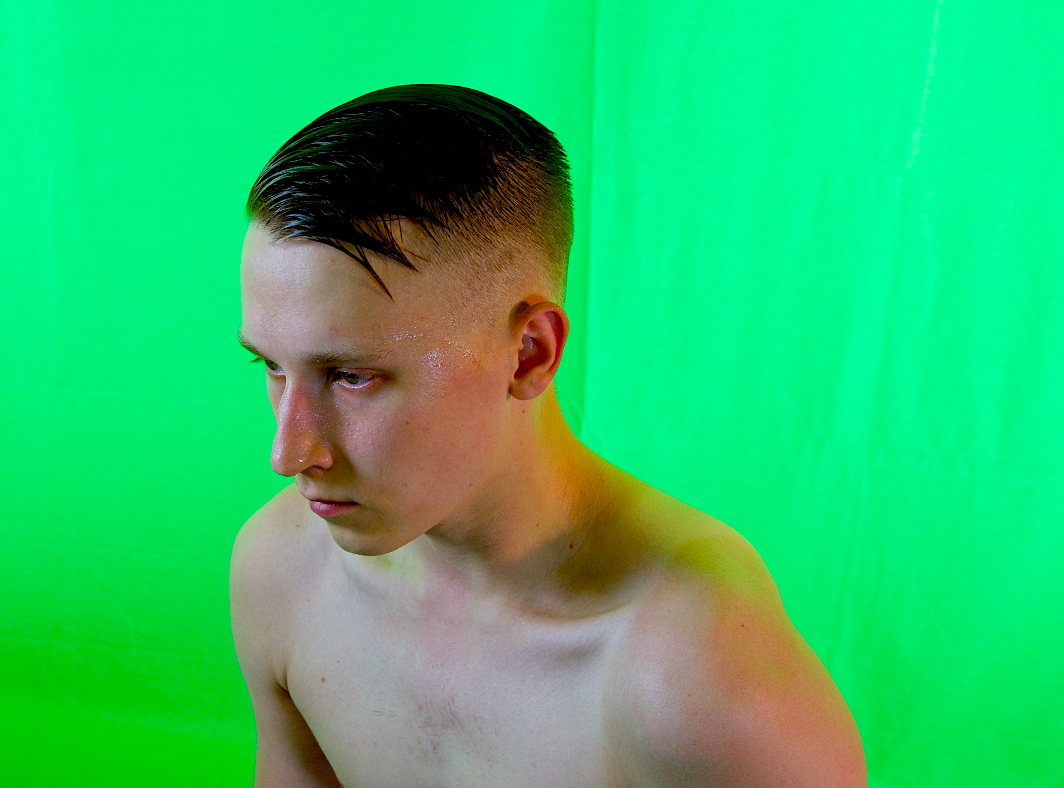 Artor Jesus Inkerö
b. 1989, Finland.
Lives and works in Helsinki, Finland.
Artor Jesus Inkerö is a Helsinki-based artist, who works with self-transformations, performances, photographs and videos, which are all part of a holistic bodily project that started in 2015. Through performances, like bodybuilding, voice therapy, dress, supplements or behaviour, Inkerö aims to transform their body to represent the most generic type of contemporary masculinity.
Inkerö has exhibited in a variety of art institutions and galleries such as Kunsthal Charlottenborg, Copenhagen; EMMA Espoo Museum Of Modern Art, Espoo; SALTS gallery, Basel Switzerland; Wäinö Aaltonen Museum Of Art, Turku; Gallery Saariaho Järvenpää, Helsinki.